Kingdom Flooring
Kingdom flooring is breaking new grounds in flooring production. With a commitment to transform and beautify daily life, Kingdom has combined the latest flooring production techniques with unique design concepts. Kingdom's flooring production lines are imported from Germany, Japan, US and Taiwan and has achieved the highest quality compliances including ISO9001:2000, ISO14001:2004 and GB/T28001:2001.
Also, both the Occupational Health and Safety and Environmental Management Systems have been passed. We ensure that the raw materials we use are sourced directly from their respective regions of origin to optimize and guarantee quality. Today, Kingdom's flooring products are exported to over 20 countries and regions including US, France, UK, Italy and Japan.
Engineered Flooring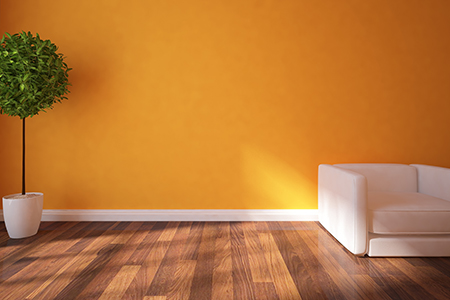 Top Veneer Species: White Oak, Red Oak, American Walnut, Jatoba, Cumaru, Ipe, Sapele, Tigerwood, Acacia, Chinese Walnut, Birch, Elm, Chinese Maple, Hickory, Ash, Teak, Merbau, Kempas, Kulim, etc.
Surface Treatment: Flat, Glossy, Crystal, Hand scraped, Wire-Brushed
Coating: Klumpp, Treffert
Top Veneer Thickness: 2.0mm, 2.5mm, 3.0mm, 4.0mm, 4.5mm, 5.0mm, 6.0mm
Grade: A, AB, ABC, ABCD, BC, BCD
Number of Layers: 3-Layer, Multi-Layer
Thickness: 8mm, 9mm, 9.5mm, 10mm, 11mm, 12mm, 13mm, 14mm, 15mm, 18mm, 19mm, 20mm, 22mm, etc.
Width: 57mm, 76mm, 82mm, 122mm, 125mm, 127mm, 189mm, etc.
Length: 100~2200mm
Laminated Flooring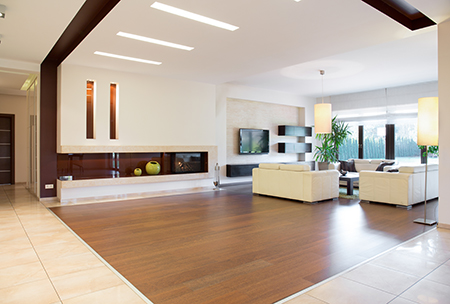 Density of Core HDFna: >880 kgs/ m3
Colour of Core HDF: Brown, Green
Formaldehyde Emission Standard: >E1
Thickness: 7mm, 8mm, 8.3mm, 12mm, 12.3 mm
Width: 91mm, 104mm, 125mm, 126mm, 127mm, 130mm, 142mm, 146mm, 168mm, 191mm, 195mm, 196mm, 197mm
Length: 808mm, 1211mm, 1212mm, 1215mm, 1216mm, 1217mm, 1218mm
Class: AC1, AC2, AC3, AC4, AC5
Click System: Arc Click, Double Click, Single Click, Unlin/Vallinge Click, V-Groove
Wear-Resistant Paper: MEAD
Surface: Crystal, Embossment, Feather Grain, Leather, Silk, Hand-scraped, High-Brightness
Bamboo Flooring
To know more, write in to us at sales.bim@kingdomrg.com and we'll be happy to assist.